Program description
Released in February 2000, Windows 2000 was Microsoft's then-new operating system designed to replace Windows NT and provide a bridge between the MS-DOS-based Windows 98 and the upcoming Windows XP. Built on the proven Windows NT codebase, Windows 2000 Professional brought a revised user interface, improved networking features, better plug-and-play abilities, and native USB support to business desktops.
Windows 2000 came in Professional, Server, and Advanced Server editions. It required more minimum system resources like 32 MB RAM, 650 MB hard disk space, and CPU with MMX support. During installation, it allowed upgrades from Windows 95/98 or clean installs. Product keys were required to activate the preinstalled OEM or retail copies.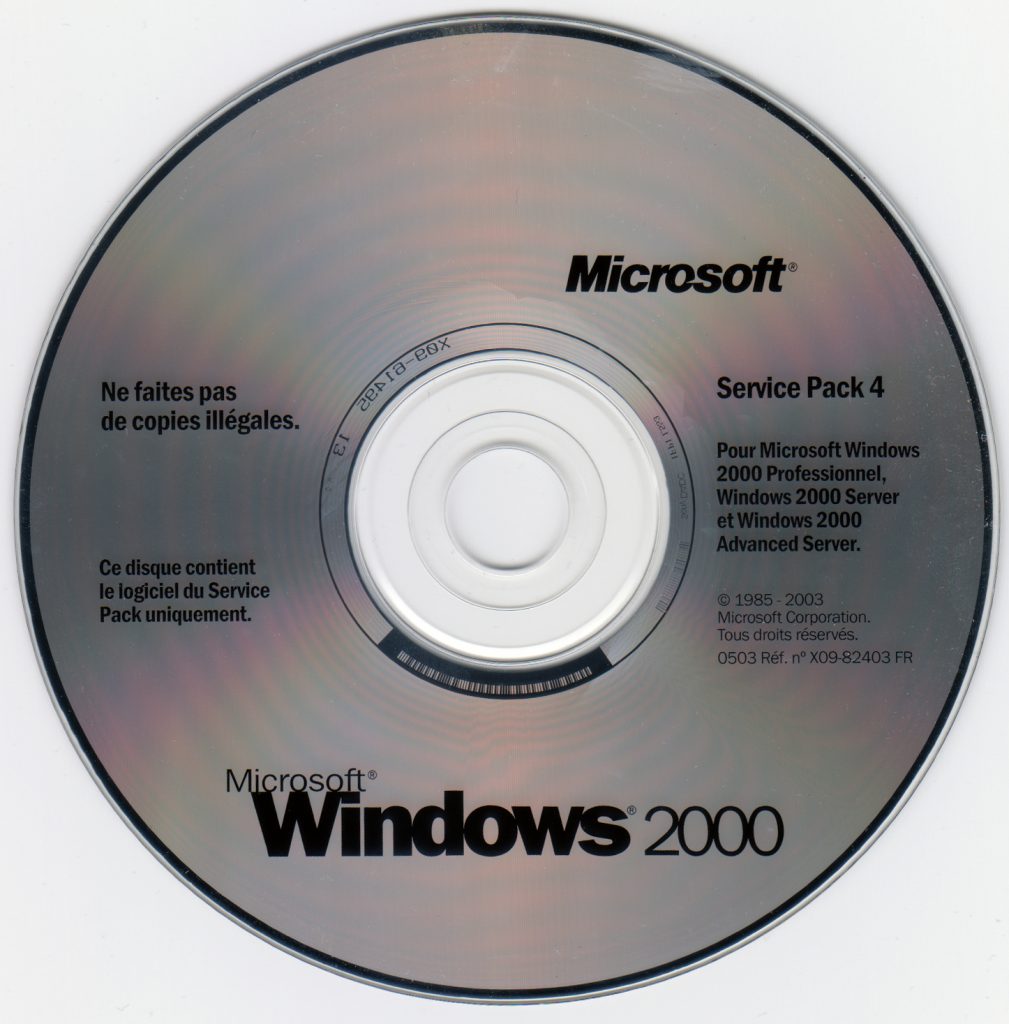 Overall, Windows 2000 introduced a number of reliability and management enhancements for organizations over the consumer-focused Windows 98. It served as an interim release prior to the major user interface overhaul in Windows XP next. Windows 2000 was eventually retired and succeeded by Windows XP Professional and Windows Server 2003.
Technical characteristics
Here are some key technical characteristics of Windows 2000:
Built on Windows NT codebase for improved stability
More minimum system requirements – 32MB RAM, 650MB HDD space
New Active Directory for centralized user management
Improved networking stack with TCP/IP enhancements
Group Policy for managing users and devices
Support for Access Control Lists (ACLs)
USB support built natively into operating system
Pre-emptive multitasking with protected memory architecture
NTFS 3.0 file system with disk quotas support
Internet Explorer 5.0 web browser bundled
MSN Messenger and NetMeeting apps included
Desktop themes and UI improvements over Windows NT
Windows Driver Model for improved device driver support
Windows Management Instrumentation (WMI) for remote monitoring
Integrated IE-based help and assistance system
Support for up to 4 processors and 4GB RAM
Login screen replaces CTRL+ALT+DEL with single press
Features
Advantages
Windows 2000 brought meaningful enhancements for business users over previous Windows consumer versions like 98 and 95. It introduced a more stable and reliable underlying architecture by building on the proven Windows NT codebase. The pre-emptive multitasking and protected memory model increased performance and security. Group Policy and Active Directory allowed centralized configuration and user management within organizations. The OS was designed for managing networked environments with shared file/print services over Windows 98's peer-to-peer networking. USB and latest hardware was supported out of the box. Internet Explorer 5, Outlook Express and other productivity apps were bundled in. Overall Windows 2000 provided businesses crucial improvements in reliability, security, manageability and networking.
Disadvantages
The system requirements were higher, calling for stronger hardware and at least 32MB RAM, which meant many older PCs could not run it. The user interface design was not refreshed much from Windows NT, appearing dated compared to the upcoming XP visual overhaul. The desktop experience and plug-and-play conveniences still lagged behind Windows 98 until ME/XP arrived. Support periods were shorter than business-class server products. Migration from existing Windows 9x/NT environments often required considerable effort and compatibility workarounds. Performance and multitasking suffered on machines without sufficient RAM or aging hardware. And home users did not gain many compelling improvements over Windows 98 SE, apart from stability and USB support. Overall, while an important interim release, Windows 2000 was mainly a transitional OS for enterprise and power users before the mainstream changes came in Windows XP soon after.
Versions Windows 2000
Version comparison
Target Audience & Primary Usage:

Windows 2000 Professional: Aimed at business PCs and workstations for general desktop use.
Windows 2000 Server: Tailored for small-to-medium businesses and workgroups, offering basic server functionality.
Windows 2000 Advanced Server: For larger businesses requiring advanced networking and clustering capabilities.
Windows 2000 Datacenter Server: Engineered for massive data centers and mission-critical networked systems.

Regional Variants:

Localized Editions: Versions like Windows 2000 Chinese, Japanese, and Korean are tailored to specific linguistic needs in these regions.
Windows 2000 64-bit: An experimental edition designed for Itanium systems, catering to the 64-bit computational needs.

Updates & Enhancement:

Service Pack Updates (SP1/SP2/SP3): Incremental updates offering new features, security patches, and other fixes.
Windows 2000 SP4: The last roll-up of updates for Windows 2000, primarily consisting of security fixes without introducing new features.

Specialized Editions:

Windows 2000 MultiPoint Server: A version designed for connected computing, allowing multiple thin clients to connect to a single server.
Windows 2000 Storage Server: Specifically optimized for SAN disk arrays, aiding businesses with high storage needs.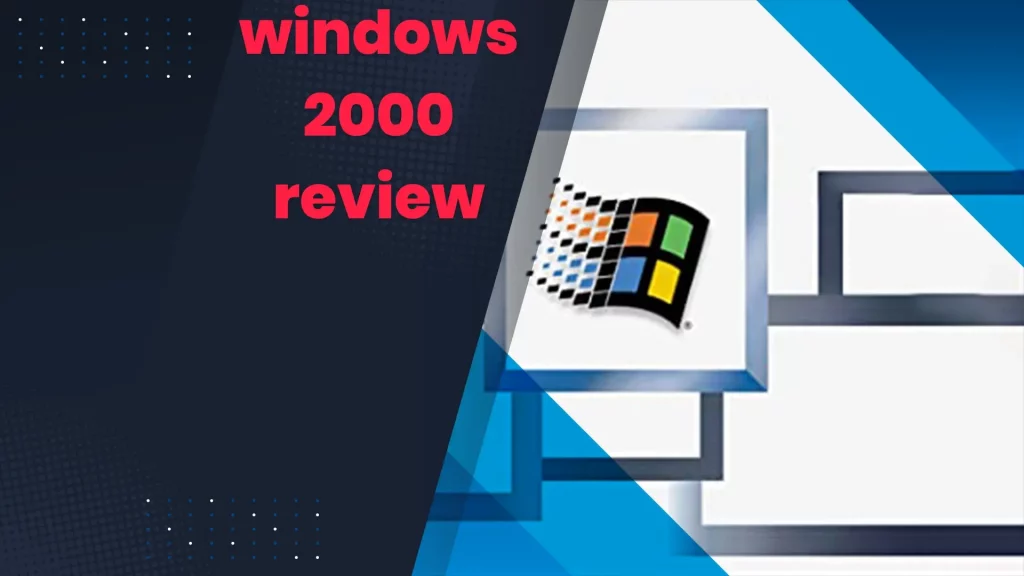 What's new
Active Directory for centralized domain management
Group Policy for administering users, devices
USB support built natively into OS
Internet Explorer 5.0 web browser included
Improved networking stack with TCP/IP enhancements
NTFS 3.0 with encryption, disk quotas, file compression
Desktop UI enhancements including themes
Windows Driver Model for wider device compatibility
IntelliMirror sync of user profiles and policies
Windows Terminal Services for remote administration
Windows Management Instrumentation (WMI) for monitoring
Automated installation and deployment capabilities
System Requirements
Processor: Pentium 133 MHz or faster
RAM: 32 MB (128 MB recommended)
Storage: 2 GB hard drive with 650 MB free space
Graphics Card: Super VGA (800 x 600)
Media: CD-ROM or DVD drive
Peripherals: Keyboard, mouse, speakers
Download Free Windows 2000
You can easily download Microsoft Windows 2000 installation archive from our website, using the download button at the end of this article.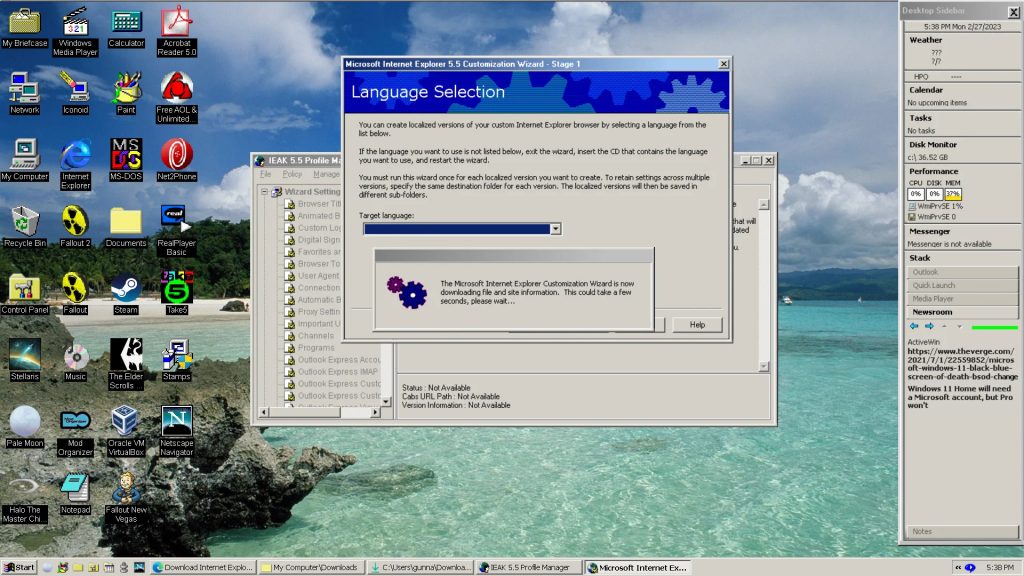 How to install Windows 2000
Here is a 5 step guide on how to install Windows 2000:
Step 1

Check system compatibility and meet minimum requirements like a Pentium 133MHz CPU, 32MB RAM, 650MB hard disk space.

Step 2

Insert the Windows 2000 installation CD or bootable media and restart the computer. Press any key when prompted to boot from the CD/DVD drive.

Step 3

At installer screen, press Enter to start RIS installation. Select a partition to install Windows 2000 on.

Step 4

Enter the 25-character product key when prompted and start the installation process. Files will copy over and system will reboot.

Step 5

After installation completes, the system will boot into Windows 2000. Install any required drivers and applications.
Optional steps:
Back up data and uninstall existing OS if doing a clean install.
Select custom installation options like file system type, installed components etc.
Migrate user profiles, data, and settings from any previous Windows versions.
Configure new user accounts may need, network settings, and desktop icon preferences as needed.
That's it! Follow these steps to perform a basic streamlined installation of Windows 2000 using the standard defaults.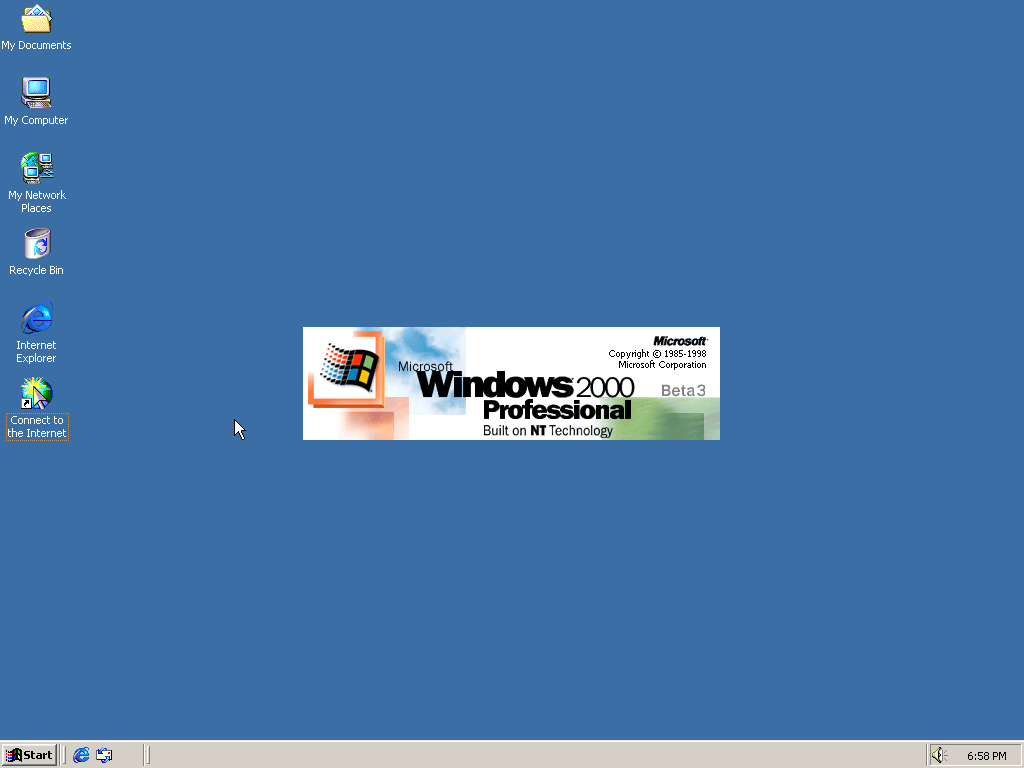 Program activation method
Here is an overview of the program activation method used by Windows 2000 on PC:
Windows 2000 introduced a mandatory product activation system to validate legitimacy and prevent piracy software.
During or after installation, Windows 2000 prompts users to enter a 25-character product key printed on the box or certificate of authenticity.
The serial key is submitted to Microsoft's activation servers over the internet to verify it has not been used on more PCs than legally permitted enable.
If the automatic activation fails, users can activate by phone through a live representative.
Activation confirms the copy is genuine and the license limits have not been exceeded on that hardware.
Once activated, the system generates a unique installation ID that gets stored in the registry.
Windows will periodically reconfirm this ID with the activation servers to check validity.
Reactivating is required if too many hardware component changes are detected since the first activation.
Corporate editions use volume license keys that do not need individual system activation.
Alternative programs
Windows 95 – As the prior consumer version of Windows, Windows 95 was still common but lacked Windows 2000's reliability and security.
Windows 98 – More advanced successor to Win 95, but still consumer-focused and not as stable as Windows 2000.
Windows NT 4.0 – The predecessor to 2000. Windows NT 4 laid the foundation but 2000 improved upon it.
Windows XP – The successor to 2000, XP brought a new UI and features when it arrived in 2001.
Windows Vista – Years later, Vista attempted to recreate the leap from 2000 to XP with mixed results.
Windows Server 2003 – The server-oriented successor to Windows 2000 Server editions.
Mac OS X – Apple's new Unix-based OS of the 2000s that increased Mac's reliability.
Linux – Open source Unix OS like Red Hat and SUSE Linux provided an alternative to Windows servers.
So primarily, legacy Windows versions before 2000 or the new generations after (XP/Vista) offered most migration options as alternative operating systems.
Conclusion
Windows 2000 was a widely praised and highly anticipated operating system released by Microsoft. It served as the successor to Windows NT 4.0 and came in four different editions: Professional, Server, Advanced Server, and Datacenter Server. The release of Windows XP marked the end of the Windows 2000 product line, making it the last version in this series.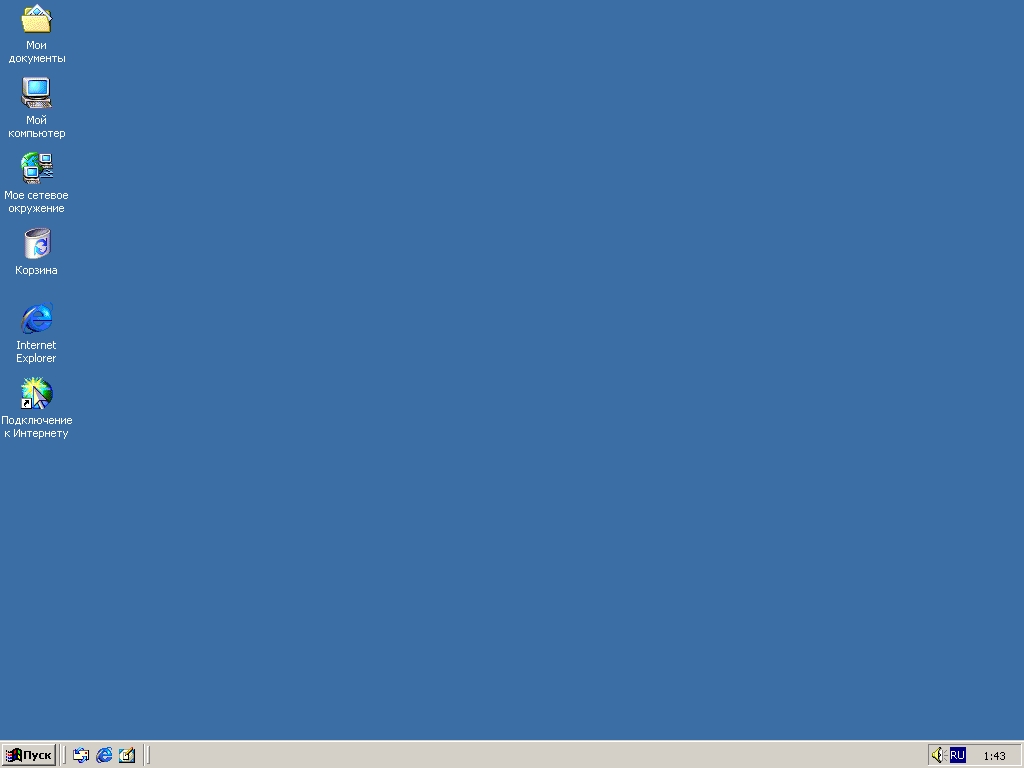 One of the notable features of Windows 2000 was its stability. It was considered a very reliable and secure operating system, designed for large-scale environments and even utilized by the US Department of Defense. Additionally, it introduced a number of new security features, aiming to address the numerous security vulnerabilities that plagued its predecessor.

Windows 2000 included various Microsoft Office products, such as Office XP, and provided several useful tools like a system's ISO file display utility, a metadata command-line utility, and a remote computer management utility. It also came with on-screen sticker information and pre-installed Dell drivers on installation media, which made it convenient for users.

Overall, Windows 2000 was a significant milestone in the history of Microsoft operating systems, offering a stable and secure platform for businesses and individuals alike.
FAQ
Q: What were the four editions of Windows 2000?
A: The four editions were Windows 2000 Professional, Server, Advanced Server, and Datacenter Server. Each targeted different needs from desktops to large enterprises.
Q: What made Windows 2000 a stable operating system?
A: It was built on the proven Windows NT kernel, bringing that core stability to businesses. The protected memory architecture and priority-based pre-emptive multitasking also increased reliability.
Q: Who could install and administer Windows 2000?
A: By default, the Administrator account had full privileges to install, configure, and manage Windows 2000 on a computer. Additional admin accounts could be created.
Q: What was Windows Datacenter Server designed for?
A: Datacenter was designed for large mission-critical enterprise environments like server farms. It supported advanced clustering, failover, and load-balancing scenarios.
Q: How can I retrieve deleted files from Windows 2000?
A: Install recovery software that can scan the hard disk and recover files from the NTFS folder structure. Third-party tools may be able to recover data if not overwritten.
Q: Can I install Office 2003 on Windows 2000?
A: Office 2003 generally works well on properly configured Windows 2000 machines, being a contemporary release. But for best results, ensure your system meets the hardware requirements.