About Windows 8
Released in 2012, Windows 8 was Microsoft's attempt to reinvent its operating system for the modern era. Coming after the successful Windows 7, Windows 8 introduced a radically new tile-based touch interface optimized for tablets and 2-in-1 devices. It was a major departure from the traditional Windows desktop experience.
Windows 8.1 came in both 32-bit and 64-bit versions. It was available for direct download from Microsoft or pre-installed on new PCs. Windows 8 Pro edition added features for power users like encryption, virtualization, and domain connectivity.
A year later in 2013, Microsoft released Windows 8.1 to address complaints about the Metro UI and bring back some Windows 7-style functionality. Overall, Windows 8 did not gain much traction due to its steep learning curve. It was criticized for forcing desktop users into the unfamiliar tile interface.
In 2015, Windows 8.1 was succeeded by Windows 10 which unified the touch and desktop interfaces into a single, familiar yet modern Windows experience. But Windows 8 laid the foundation for Microsoft's touch-first hybrid devices and modern app ecosystem through the Windows Store.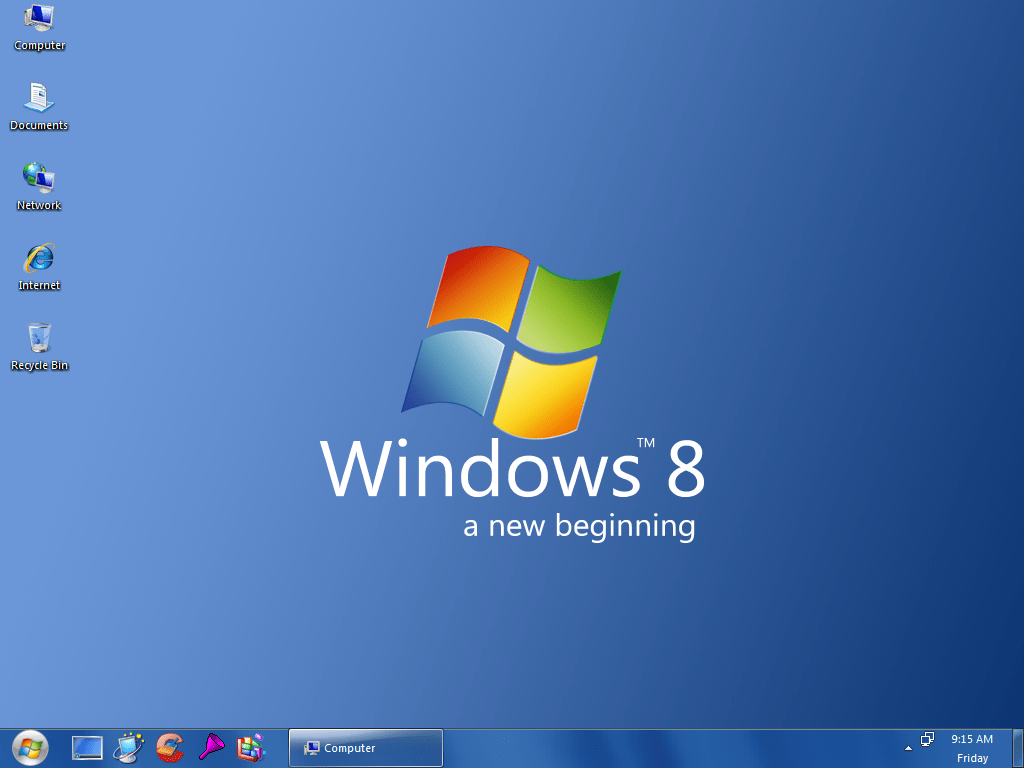 Technical characteristics
Hybrid touch and traditional desktop user interfaces
Fast boot time of around 10-15 seconds
Built-in Hyper-V virtualization
New file system – Resilient File System (ReFS)
Expanded file size limits up to 256 TB
ISO mounting built into File Explorer
Native ISO and VHD support
DirectAccess VPN-less remote connectivity
Native USB 3.0 support
UEFI Secure Boot and Secure Launch support
Side-by-side Metro and Win32 app execution
Windows Store for Metro touch-optimized apps
Improved multi-monitor support
Enhanced File Copy dialog with pause, resume, etc
What are Windows 8 key features?
Advantages of Windows 8
Windows 8.1 introduced major under-the-hood improvements for better performance and efficiency. It boots up and resumes very fast, typically under 15 seconds thanks to optimizations. The new file system (ReFS) improves reliability and supports massive file sizes. Virtualization is built-in with Hyper-V to easily run different operating systems. Security sees enhancements as well via Secure Boot and BitLocker encryption. For touch devices, the tile-based Metro interface provides a fluid experience optimized for tablets and 2-in-1 laptops. The Windows Store brings a new platform for touch-friendly immersive apps. Overall, Windows 8 delivers noticeable speed boosts and lays the groundwork for hybrid and mobile devices of the future.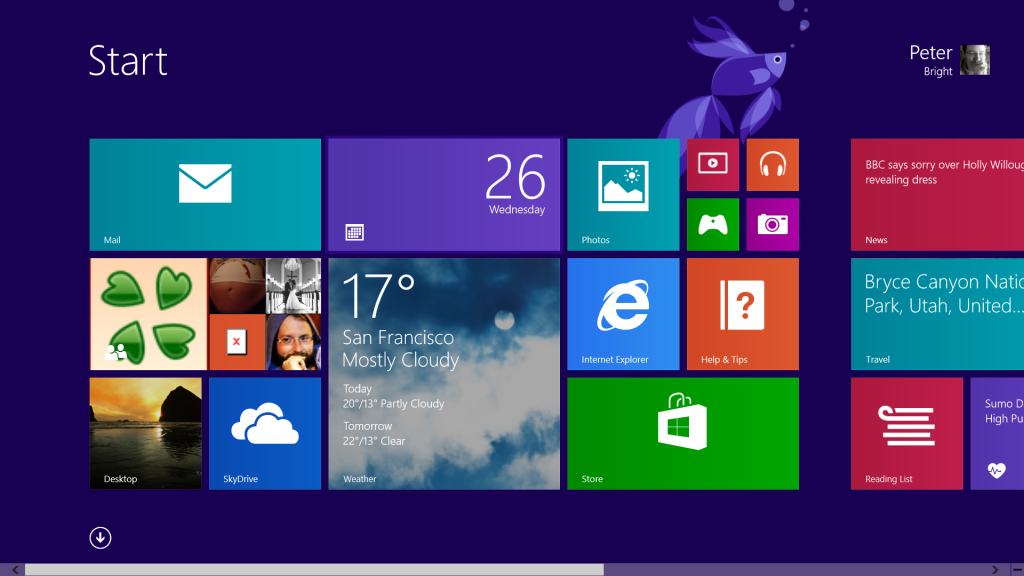 Disadvantages of Windows 8
The biggest downside of Windows product was the radical Metro user interface designed primarily for touchscreens. It replaced the classic desktop with a fullscreen tile interface using gestures. This proved highly disruptive and confusing for desktop users with mice and keyboards. Navigating through Metro to find settings and options was unintuitive without touch. The dual app environments also made multitasking clunky. This resulted in a steep learning curve, especially for longtime Windows users. Beyond UI issues, Windows8 offered relatively few enhancements for enterprise environments. It also lacked the comprehensive ecosystem of touch apps to fully realize its mobile vision early on. While fast and forward-looking, Windows 8 imposed usability limitations for non-touch devices that dominated its reception.
Windows 8 System Requirements
Minimum Requirements
1 GHz processor (32-bit or 64-bit)
1 GB RAM (32-bit) or 2 GB RAM (64-bit)
16 GB free hard drive space (32-bit) or 20 GB (64-bit)
DirectX 9 graphics device with WDDM driver
800×600 screen resolution (1024×768 recommended)
Recommended for Best Performance
1 GHz dual-core or faster processor
2 GB RAM (32-bit) or 4 GB RAM (64 bit)
40 GB hard drive with 15 GB free space
DirectX 10 compatible graphics card
1280×1024 screen resolution or higher
Multi-touch display for touch features
USB 3.0 port for faster data transfers
Additional Requirements
Microsoft account for some features
UEFI-based system for Secure Boot
TPM chip for device encryption
Internet access for Windows Updates
So in summary, download windows 8.1 can work on low-end machines but benefits greatly from multi-core CPUs, more RAM and SSDs for extra speed. Touchscreens are recommended for the best experience.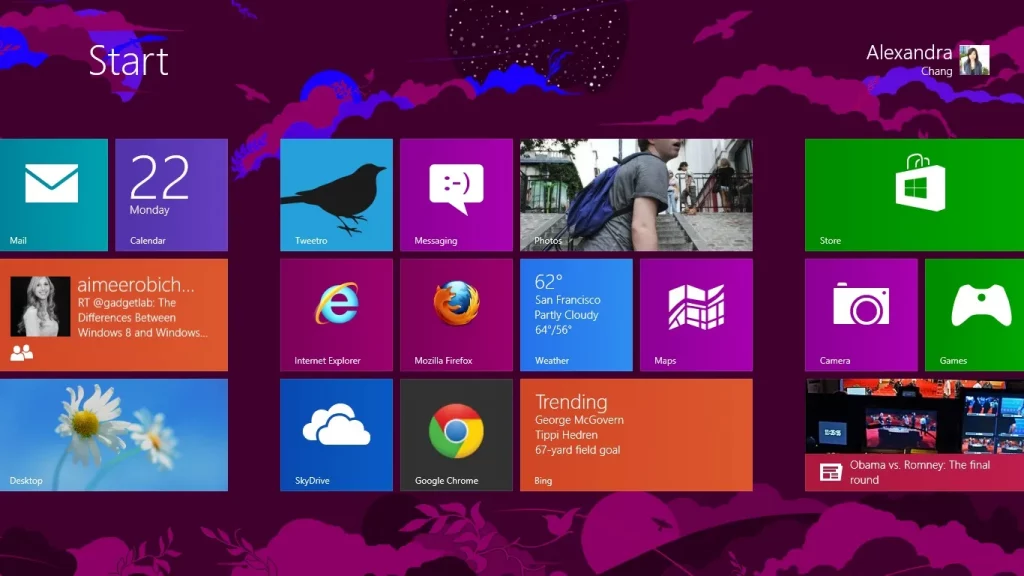 How To Install And Crack Windows
Here are small instruction about How To Install And Crack Windows
Obtain Installation Media

-Acquire Windows 8.1 ISO file or physical DVD/USB legally.
-Official media requires a license key which cracks bypass.

Boot from Install Media

-Burn ISO to DVD or create bootable USB drive.
-Boot from media, enter language/time settings.
-Accept license terms and start clean install process.

Apply Crack

-Windows will ask for activation key – skip entering any key.
-After installation, disable antivirus and internet connection.
-Run the Windows 8 crack as administrator, let it patch system files.
-The crack essentially injects serial key to bypass activation.

Activation Complete

-Restart the computer when crack completes.
-Windows 8 OS will now be activated and registered as a genuine version.
-Re-enable antivirus and internet. Enjoy full unlocked features.
Opening ISO Files
Here are a few easy ways to open and access ISO files (for example windows 8.1 iso 32 bit):
Double click – You can directly double click on an ISO file in File Explorer (Windows) or Finder (Mac) and it will typically open in the default app like a CD/DVD drive.
Mount as virtual drive – Software like PowerISO, WinCDEmu, OSFMount allow you to virtually mount ISO files as optical drives to browse contents.
Extract files – Use apps like 7-Zip, WinRAR, WinZip to extract/unzip files and folders from an ISO to access them normally.
Burn to optical media – Use CD/DVD burning software like ImgBurn, Nero to write the ISO contents to a physical disc for usage.
Boot from ISO – With programs like Rufus, UNetbootin you can create a bootable USB from ISO and then boot from it.
Virtual machine – Attach ISO as virtual optical drive in virtualization apps like VirtualBox, VMware to install/use OS or software in ISO.
Activation keys for Windows 8
F39VJ-NTBBQ-MVBBC-PCCCK-X92XV
VKVQM-BM8XK-PP7WD-DCW3J-9C9KF
CKQVG-BCPXK-W7WQC-DC93P-HC9PT
XNWCH-M82QK-W8D28-3PCKF-D9VVG
VJ2CQ-BWN8T-MQKWW-HCKVF-82MPD
XK2MK-BNERQ-PWWHC-KFJDC-833GG
BVNF3-CXQKT-PRTCW-DDTRK-XV8BB
Alternatives to Microsoft Windows 8
Windows 7 – The previous version of Windows before Windows 8.1. Provides traditional desktop UI without Metro interface. Still in wide use.
Windows 10 – The current Windows version combines Metro and desktop. Improves on Windows 8.1 with familiar UI.
macOS – Mac's proprietary operating system with intuitive UI. Great for creative work. Limited gaming support.
Chrome OS – Google's lightweight OS focused on cloud and web apps. Easy to use with minimal storage.
Linux distros – Open source OSes like Ubuntu, Fedora with free access. Very customizable. More hands-on setup.
ReactOS – Open source clone of Windows interface designed to run Windows apps natively. Still in development.
FreeBSD – Advanced and stable open-source Unix-like server OS with high security and reliability.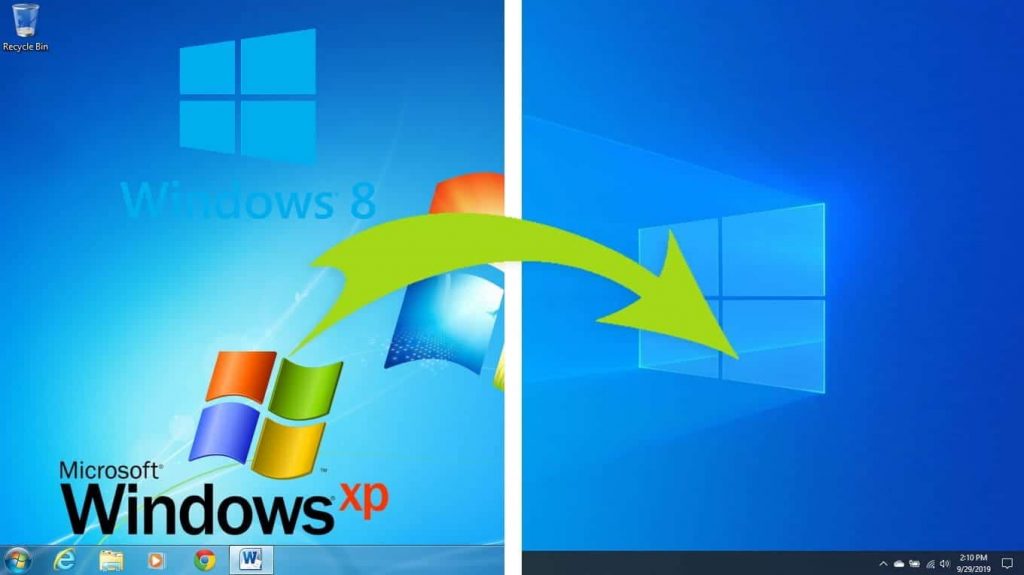 What's new in Microsoft Windows 8?
New tile-based Metro user interface optimized for touch
Significantly faster boot time – around 15 seconds
Windows Store for Metro-style immersive apps
Built-in Hyper-V virtualization to run operating systems in VMs
New Resilient File System (ReFS) for redundancy and large volumes
Native ISO and VHD mounting in File Explorer
Enhanced multi-monitor support with new features
New hybrid boot mode for dual booting with Windows 7
Improved File Copy dialog with pause, resume, restart
Native USB 3.0 support
Storage Spaces to pool storage from different devices
New recovery tools like Refresh and Reset functionalities
Expanded hardware and driver support
Cloud integration with Microsoft account and SkyDrive
Updated versions of apps like Explorer, Task Manager etc.
FAQ
Q: How can I download and install Windows 8.1 Pro for free?
A: You can download a Windows 8.1 Pro ISO for free from Microsoft's website. To get it running on your PC, you'll need a valid product key. Some options are to use a keygen, activator or find keys online to activate Windows 8.1 Pro without paying.
Q: What's the best way to get Windows 8.1 on my old Windows PC?
A: The easiest way is to download the latest Windows 8.1 update ISO file for free directly from Microsoft. You can then create bootable Windows 8.1 installation media like a DVD or USB drive. Boot from this on your old PC, enter the product key when prompted and install Windows 8.1 cleanly.
Q: Can I upgrade from Windows 8 to Windows 8.1 for free?
A: Yes, if you are already running genuine Windows 8, you can upgrade to Windows 8.1 for free through Windows Update. Just go to Control Panel > Windows Updates and install the available Windows 8.1 update. This will upgrade your existing Windows 8 to the latest Windows 8.1 version.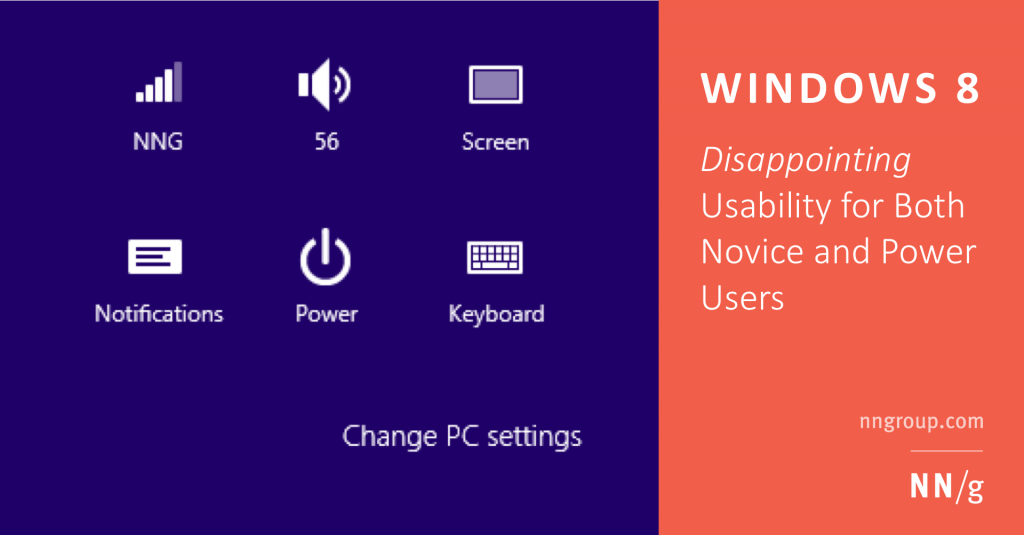 Conclusion
Windows 8.1 marked a significant transition in Microsoft's operating system design, introducing a touch-friendly interface and new apps. However, for a more refined experience, users can upgrade to Windows 8.1, the latest version, which is a free update for Windows 8.1 users. The upgrade process begins with the media creation tool, downloadable from the Microsoft website. Users need to download Windows 8.1 ISO files, which contain the installable version of Windows.
Once the ISO download is complete, users can burn the ISO to a USB flash drive or DVD to create bootable media using a third-party tool if required. If users already have Windows 8.1 running on their PCs, they can also install Windows 8.1 by mounting the downloaded ISO image using a third-party virtual drive tool. For those wanting to fresh install, they can make a bootable USB or DVD, then restart their PC and boot from the drive to initiate the installation process.